Podcast: Play in new window | Download (Duration: 16:28 — 13.4MB) | Embed
Subscribe: Google Podcasts | Email | RSS
Gini Dietrich, Martin Waxman and I are back with another episode of the Inside PR podcast. And we're doing something different. We're using a new application, Zoom.us, to record the show.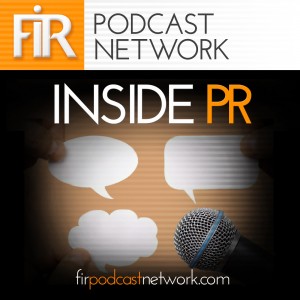 Podcasting is new and old at the same time. It's relatively new when compared to traditional radio. But still it's been around for a decade now. And the Inside PR podcast is in its tenth year of production. For all of its life, we have recorded it as a double ender, with the hosts each recording their tracks locally on their computer or a dedicated recorder. Following recording, we upload our individual tracks to a shared dropbox. Then the show's producer edit combines the voice tracks together with the musical intros and outros, edits out the bloopers (yes, there are even more than the ones that you hear) and runs the finished product through a program called Auphonic to eliminate background rumble and level the sound across the different input sources.
Zoom.us replaces the double ender recording of individual tracks onto separate devices with a single online recording which can be downloaded as a single, level-balanced track. This eliminates a lot of work. But even more importantly, it also enables us to capture the recording on video. And we're keen to add a video component to what until now has been an audio-only podcast.
So, for now it's an experiment. If you listen closely to this week's episode, you'll hear some significant variations in the sound quality between Gini, Martin and I. We're attempting to identify the source of the differences – mic quality, the age and specs of the computer, the quality of the internet connection are the obvious first candidates for scrutiny. But as we bring up the general quality level, we hope to move on to offer a video feed in addition to the traditional audio feed. So, stay tuned for that.
But enough about the technology. How about the discussion? This week we talk about being more productive by doing deep work, not shallow work. Whether you are a consultant or a corporate exec, I think you'll find something in this discussion that you can put to use to improve your productivity.
Are we talking only to ourselves? We hope not. Please let us know what you think about the things we discussed on this episode.