Podcast: Play in new window | Download (Duration: 19:34 — 9.1MB) | Embed
Subscribe: Google Podcasts | Email | RSS
Different brands are using their email marketing strategy in different ways during this pandemic, but it's important to contextualize your messaging and be empathetic.
In this episode of AMP Up Your Digital Marketing, Glenn Gaudet speaks with Tracy Sestili, Global Head of Marketing at SparkPost, an email intelligence software company. They discuss the different ways organizations make use of their email marketing strategy during the coronavirus pandemic, and how you can optimize your email marketing strategy on both the back-and-frontend. You'll learn:
Why you should be empathetic and contextualize your messaging.
The importance of segmentation and good list hygiene.
What metrics to look at, and how to optimize your email marketing strategy both during and beyond this pandemic.
During the time of the coronavirus pandemic, emails are spiking. Brands are sending out emails more frequently and people are reading them more often. Is it because brands send the right messages at the right time? Or is it because people are home and glued to their devices?
You may have noticed that some organizations are sending emails around the coronavirus quite frequently, while others are sending out emails that are less about what's going on in the world as a purposeful way to give you a small distraction.
There are some really great email campaigns going on right now, and what they have in common is they're contextual and empathetic. That is what you should strive for with your email marketing strategy.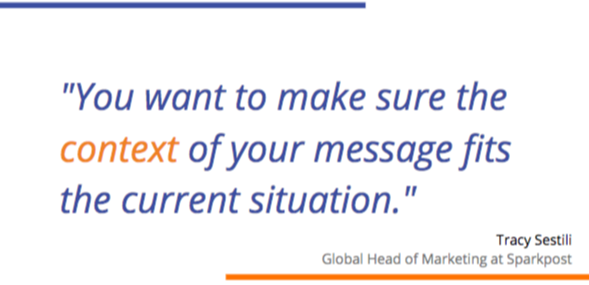 "You want to make sure the context of your message fits the current situation," Sestili said. "We can all learn from this experience that we are going through right now. It has to be contextual, and I think if you can do that, then you'll have success."
Building Brand Affinity During Coronavirus
People are getting peppered with coronavirus content these days. Whether it's on TV, on social media, the radio, or anywhere else, people can't escape the COVID-19 talk.
Now, all this talk of the pandemic is certainly warranted because it's leaving its mark on all of us at all times. You're probably reading this at home right now because of it. But people need a break.
What you need to do is either give them an escape or offer a way to solve their problems. You should not give a sales pitch. This is an opportunity for you to use the right messaging, and deliver the right content that your target audience will appreciate in the long run.
"Now, in this time period, people are looking to brands for information," Sestili said. "It's a great time to build brand affinity and brand trust with your end-user. If you're sending them content they find useful, they'll remember that. They'll remember your brand in the long run."
Organizations need to be mindful of if they're sending the same type of message too much or if they're emailing people too much in general. But Sestili pointed out that if your service is helpful to people, your emails might be as well.
"Maybe getting your inspirational yoga email is valuable in this environment," she said. "How can you be empathetic and helpful and give value of some sort without shoving your product down people's throats? It's a really fine line, honestly."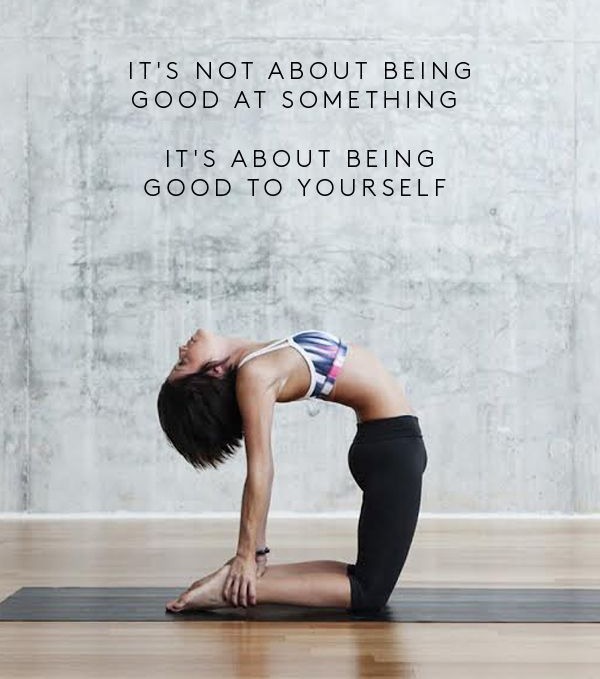 Source: Hot Yoga Bowling Green
What Metrics You Should Look At
How can you tell that your emails are working?
There are many metrics you can look at to see how your emails are performing. At a basic level, you should look at your deliverability metrics. This will tell you if your email even made it to the inbox of the people you're sending it to. If not, then there's a problem.
Open rates are of course important too. They're a good indicator of whether or not you're sending good content to people. If your open rate is terrible, then you're probably not sending valuable content, but if your open rate is great, then you're doing a great job with the content you provide.
The most important metric to look at is engagement rate, Sestili said. You want to see how people engage with your email. Did they click on specific content more than others? What subjects of content or types of content do they seem to like more than others? You'll see trends there around that if you look for it.
"You should always be looking at [engagement], but especially now," Sestili said. "It's probably the most important thing."
How To Build Good List Hygiene
A very important aspect of email marketing is list hygiene.
If you have a great email marketing strategy, but terrible lists, then what's the point? You could be sending your emails to people who aren't in your target audience – meaning they'd never buy from you no matter what email you send them – or you're sending emails to bad email addresses.
This is why engagement metrics are so important. If you're sending your emails to people who haven't engaged with you in over a year, then it's time to move on from that email and remove them from your list.
They could be people who left the company, gave you their email a long time ago because they were interested in a specific piece of content you offered at one time, or they're just in a different situation now and aren't interested in what you offer. No matter the case, it's time to remove them from your lists.
But there is one thing you should never do when it comes to your email marketing strategy, Sestili said.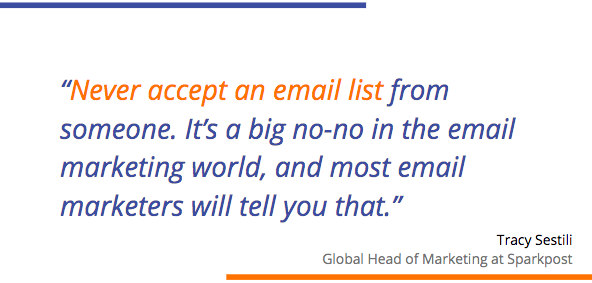 "Never accept an email list from someone," she emphasized. "We don't purchase lists. I would not do that. It's a big no-no in the email marketing world, and most email marketers will tell you that."
You can clean your list and look at it from an engagement perspective, and take on email addresses from people who have opted in. If you get a double-opt-in, that is even better, but you should be sending your emails to people you know have opted in.
The Importance of Email Segmentation
Your email marketing strategy should not be sending out the same emails to everyone. You need to incorporate segmentation to make your email marketing strategy takeoff.
"It's not a one size fits all messaging, even in this environment," Sestili said. "You still need to segment your list. Whether it's seniority, job function, responsibility, pain points, or what's in somebody's tech stack. You need to look at that and say, 'am I sending the same people the same message all the time?'"
This is a very difficult step for marketers to make, but it is valuable. It's something we all know to do, but it may be a step you put off because sometimes something is set up before you arrive, or it's something you just don't have time. But sometimes you need to take a step back and look.
"Sometimes you need to take a step back and look," Sestili said. "I would much rather send to 100 people than 1,000 people if I know I'm sending something super impactful."
This episode of AMP Up Your Digital Marketing was recorded April 3rd, 2020, during which many states had issued stay-at-home orders to help combat the Coronavirus.
AMP Up Your Digital Marketing brings together the leading marketing practitioners to share how they are succeeding in today's digital landscape. Each podcast episode focuses on providing you with the knowledge and strategies you need to be a successful marketer. Subscribe via Apple, FIR Podcast Network, or wherever you get your podcasts. 
Want to appear on AMP Up Your Digital Marketing? Contact Us and let us know how our listeners can benefit from hearing your message.